The accessory machinery of the mill is as important as the others, since in case of failure, they also cause the stoppage of the mill. For this reason we also take great care in their design and we are especially interested that they are considered when making the decision to purchase the mill.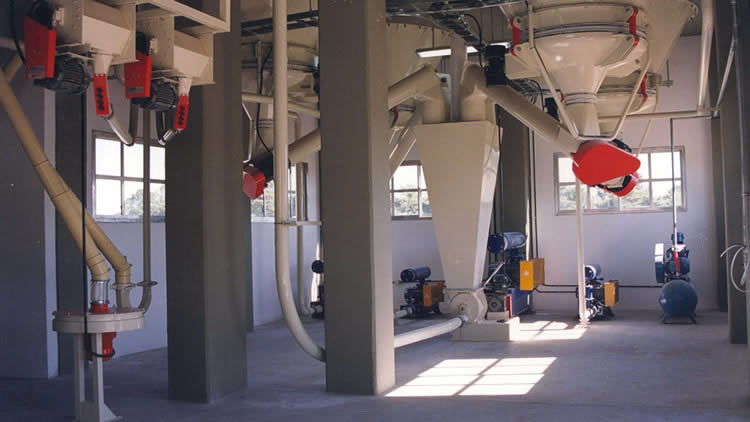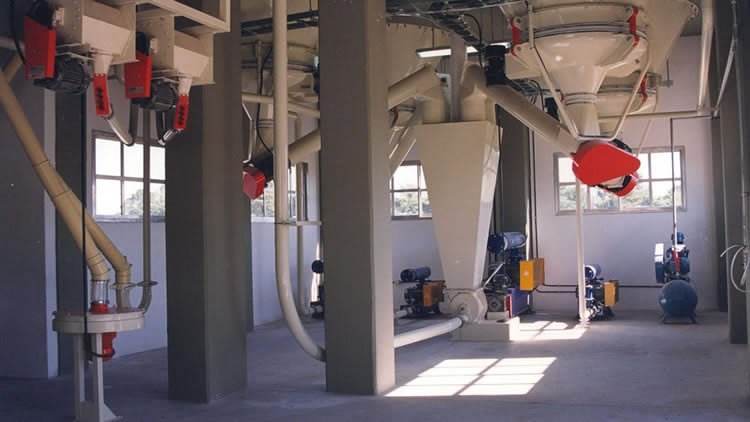 We also consider in this sector the post-milling machinery. Composed of:
Pneumatic conveying: The finished product is generally conveyed to silos through pneumatic conveying systems. The pneumatic conveying to lift suction in the mill is carefully calculated to achieve low consumption in the mill as we are usually dealing with important powers. To improve the latter we supply fans of a very high efficiency.
Silos: can be supplied in 3 versions: Flexible silos made of trevira fabric for indoor use; metallic and disassembled silos for indoor use; or, if you need to store floury products outdoors, metallic silos for outdoor use will be the most advisable. The latter can be built in steel with different finishes, and even in stainless steel.
Dispatch: It can be done in bags or in maxi-bags. Alternatively it can be shipped in bulk. In the case of by-product it can be pelletized or not.
Premixes: The dispatch of flours and by-products can be made as they are obtained after the milling process, or they can be improved by additives or special preparations to facilitate their subsequent use. They can even be made into what has come to be called "finished flours", which are flours to which the baker only has to add water to obtain different types of bread or doughs. The latter is achieved through installations where the fundamental machine is our HIT double helix mixer.