Corn and bran brushing machine, plays an important role in the performance of the flour mill since, by the effect of the beating against the perforated plate jacket, it removes all flour residue adhered to the grain shell and returns it to the flow that is being processed. In this way, the flour that was destined for waste is recovered.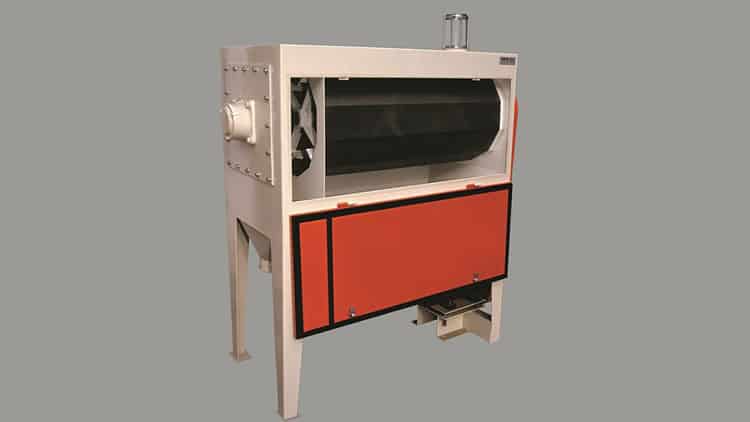 Our bran brushing machines centrifuge the product against the sieve by means of a rotor composed of adjustable beaters. By adjusting the latter, the time the product remains inside the sieve and the intensity of the work are determined, thus optimizing the performance of the brushing machine.
Among the spare parts, we consider it essential to highlight that Prilliwtz manufactures centrifugally cast cylinders for the rolling mills.