Grain wetting, essential in the milling and sifting processes, consists of 2 stages: water dosing on the one hand and mixing with the grain on the other. For the former, the DAHG or DAM dosers are used; for the latter, the RIN intensive wetter is used.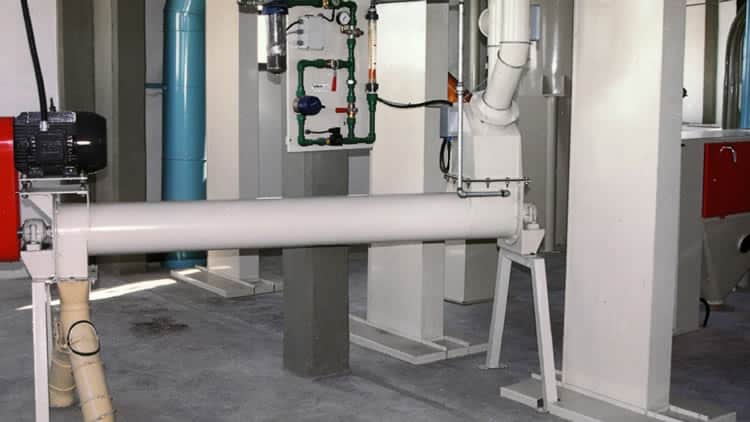 The DAHG wetting system is based on the principle of "dry grain measurement". Therefore, it first measures the grain moisture; it then calculates the amount of water to be added and doses it. The grain flow can be measured by a plate scale such as the BGE or by a mechanical or electronic scale. Our DAHG doser has the most advanced microprocessor technology.
On the other hand, the DAM doser doses the water manually, taking into account the amount of grain flowing and its moisture, which must have been previously measured in the laboratory.