Manufacturing of industrial storage silos: Steel, aluminum or stainless steel silos.
The stockpiling of products can be done in bags or in hoppers. But when it is necessary to stockpile raw materials in large quantities, we recommend the use of silos because they have the following advantages: they take up less space, facilitate cleaning and require fewer personnel. When combined with automated extraction systems and product feeding to the production line, the need for personnel is further reduced, also reducing the likelihood of human error.
We have the solution to your dry product storage problem. You can choose between a flexible trevira silo for indoor use; a metal silo for indoor use; or, if you need to store floury products outdoors, the metal silo for outdoor use will be the most advisable. The latter can be built in steel with different finishes, and even in stainless steel.
In Prillwitz we offer customized solutions for product storage and feeding to the production line. We have different unloading systems, conveying and sifting for dry products, depending on the product to be processed. We can also provide you with dosers, granulated product mills and state-of-the-art scales that guarantee rigorous production control.
Find here the silo that best suits your storage needs: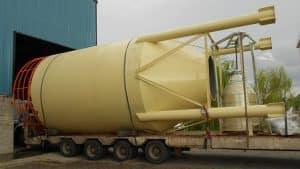 Conceived for location in outdoor spaces, our silos are manufactured under a meticulous production process to achieve 100% airtightness.  They can be built in
Read More »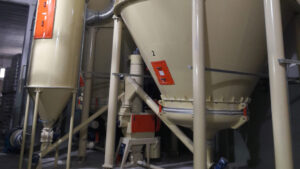 The disassemblable silos are characterized by being widely versatile in terms of capacity and geometry (square and circular). They are normally used for indoors,
Read More »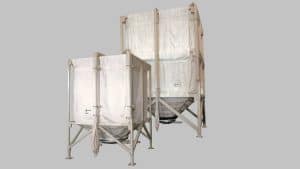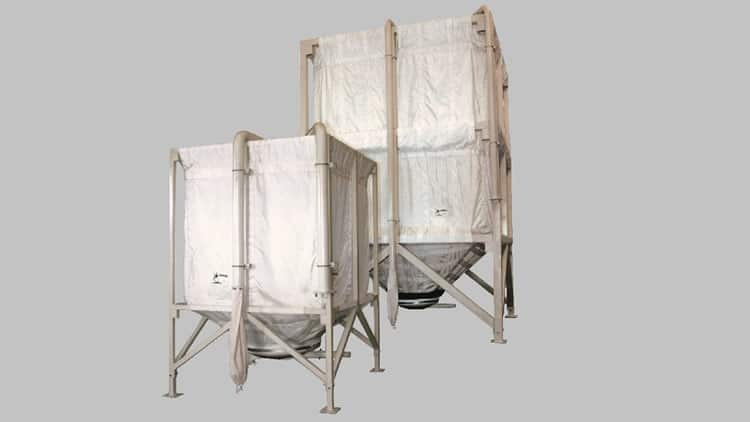 The flexible Trevira® fabric silos have been specially designed to simplify storage and unloading operations of dry bulk products. Our fabric silos have the advantage of being easily disassembled and of square section
Read More »
For the installation of bulk storage systems, we have the necessary machinery to complete the silo installation. Feeding and discharge systems, mechanical and pneumatic conveyors, silo vibrators and fluidizers, dust collectors, cyclones, level indicators and detectors, sifters, mills, rotary valves, etc. are required.
 Typical diagram of a silo installation for storing bulk products, with pneumatic conveying to production stations.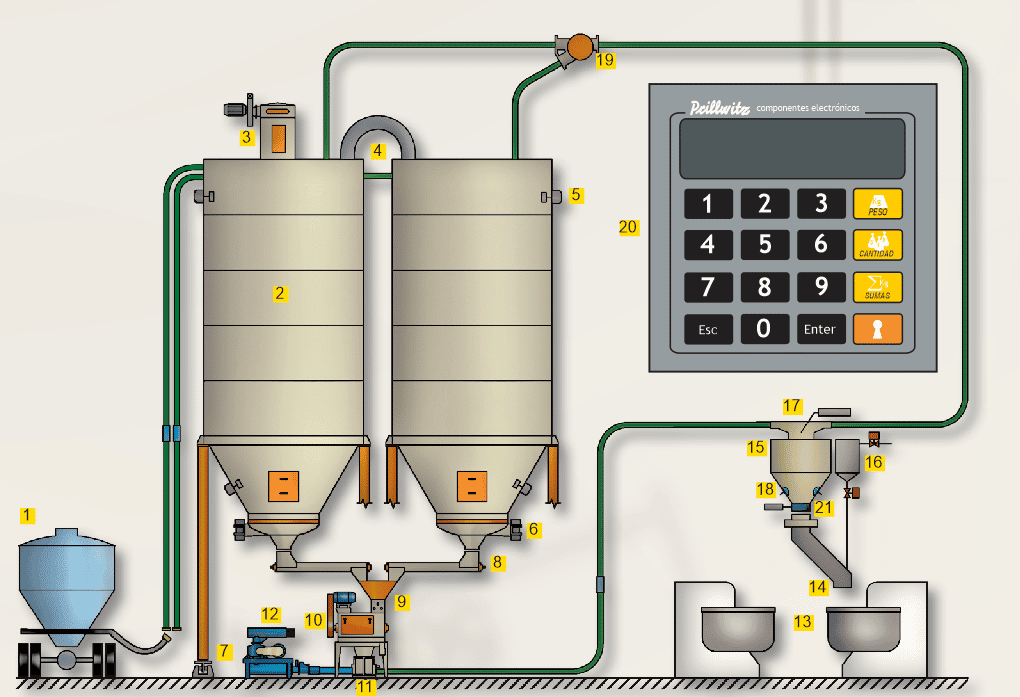 Some of the raw materials we can handle: