The Micron metering feeder DMCA is used for micron metering of dry material. Our feeder has been specially designed to ensure accuracy and continuity in the feeding of dry products to the production line, clearly differentiating it from other equipment with unacceptable dosing oscillations.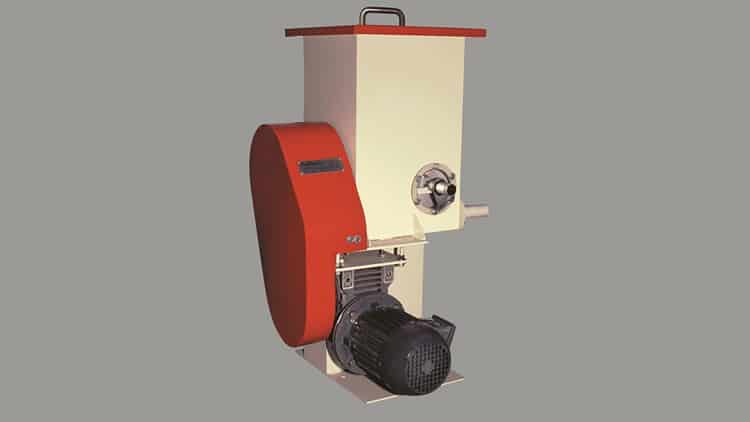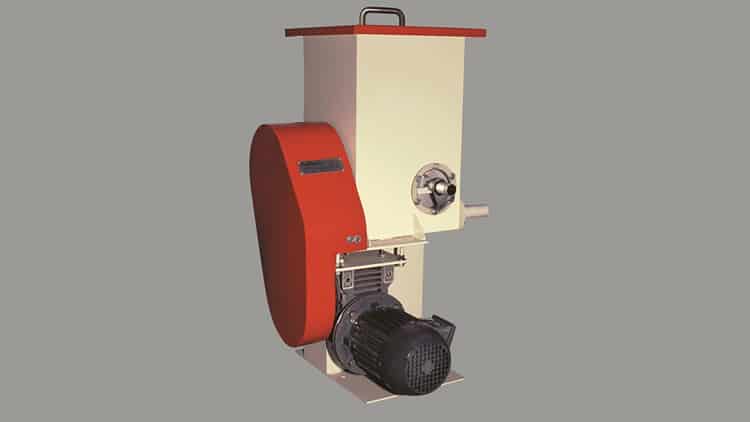 The innovative horizontal dosing auger system prevents the product from jamming. In addition, our volumetric feeders stand out from the rest because they do not lose regulation in the event of sudden changes in ambient or product humidity.
Another advantage of our micrometric feeders is that, should it be necessary to radically modify the feeding range, it is possible to obtain other ranges in the output speed by simply changing the gearwheels.
Optionally, the equipment can be supplied with a capacitive proximity sensor to give an alarm in case of emptying.
Finally, if you need a machine to dose by weight instead of hourly volume, Prillwitz recommends the use of the Gravimetric Dosing Unit (DMCAg) whose balance will allow you to control the speed of the auger. If you need to dose a granular product, we suggest to consider as an alternative the DMB volumetric meter or the HSD valve-lock. In case the dosing to be carried out is a large mass flow, we recommend using the HSF dosing screw.